Posted by Venezuela Central Bank on Mar 5th 2021
BCV expands the current Monetary Cone with the incorporation of three new banknotes
Date:

Friday, March 5, 2021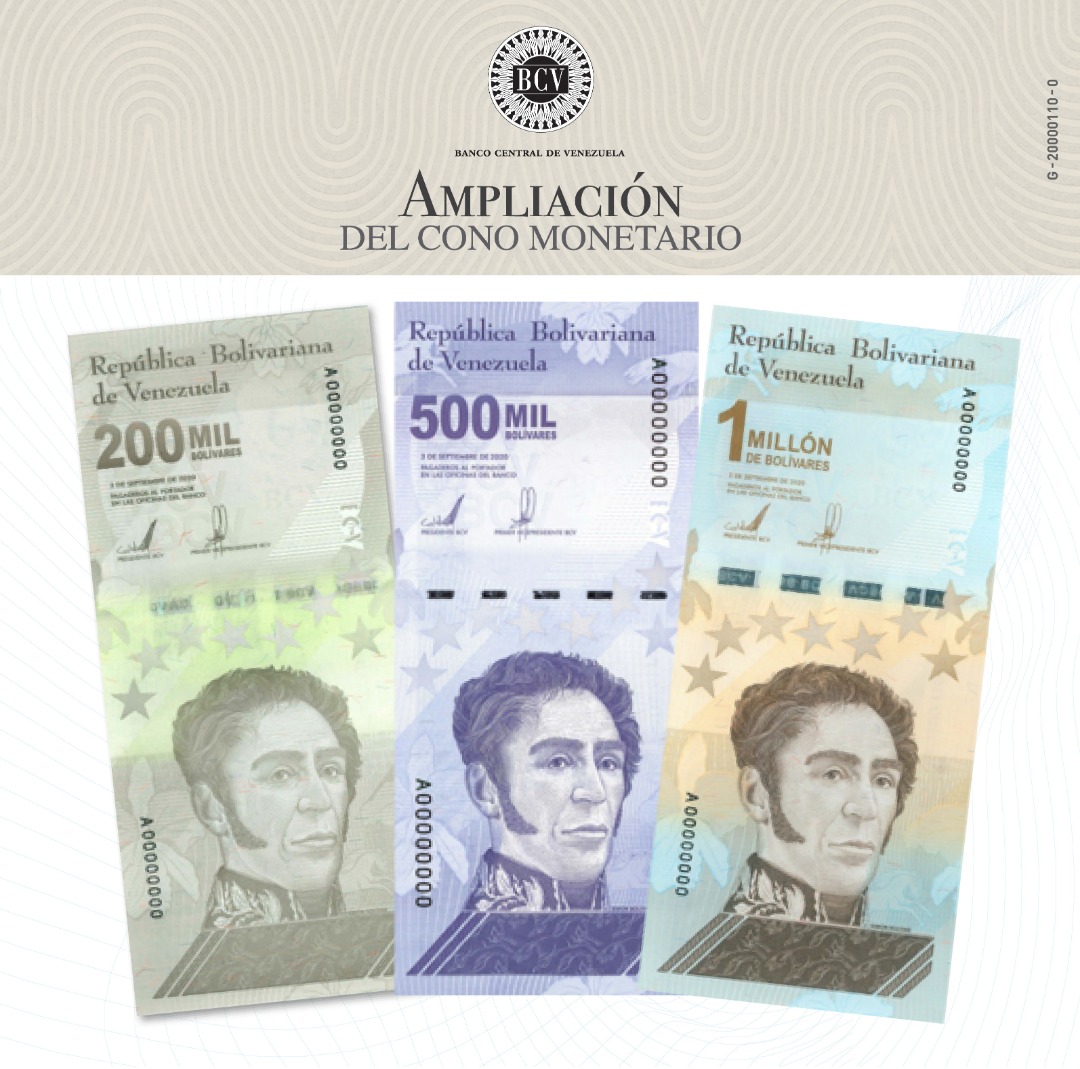 Three new banknotes will be incorporated into the current Monetary Cone, as part of the expansion of the current family of monetary species.
The new pieces of Bs. 200 thousand, 500 thousand and 1 million will begin to circulate gradually, as of March 8, 2021. These new bills come to complement and optimize the current monetary cone, to meet the requirements of the economy national.
The three new monetary species have on their obverse the image of the Liberator Simón Bolívar. Likewise, the Bs. 200 thousand and Bs. 500 thousand bills have the image of the Mausoleum of the Liberator Simón Bolívar; Meanwhile, the one for Bs. 1 million shows on its back the commemorative image of the Bicentennial of the Battle of Carabobo.